The AR Wing kit build is a plain old black "bat" wing, no stabilization. Just add your own receiver, battery, bind it to your transmitter and it's ready to fly.
I had different plans for this wing.
I painted the EPO airframe with PastiDip spray. I found the Glacial White to be a pretty close match for US Navy colors, and I used Blaze Orance for the wingtips.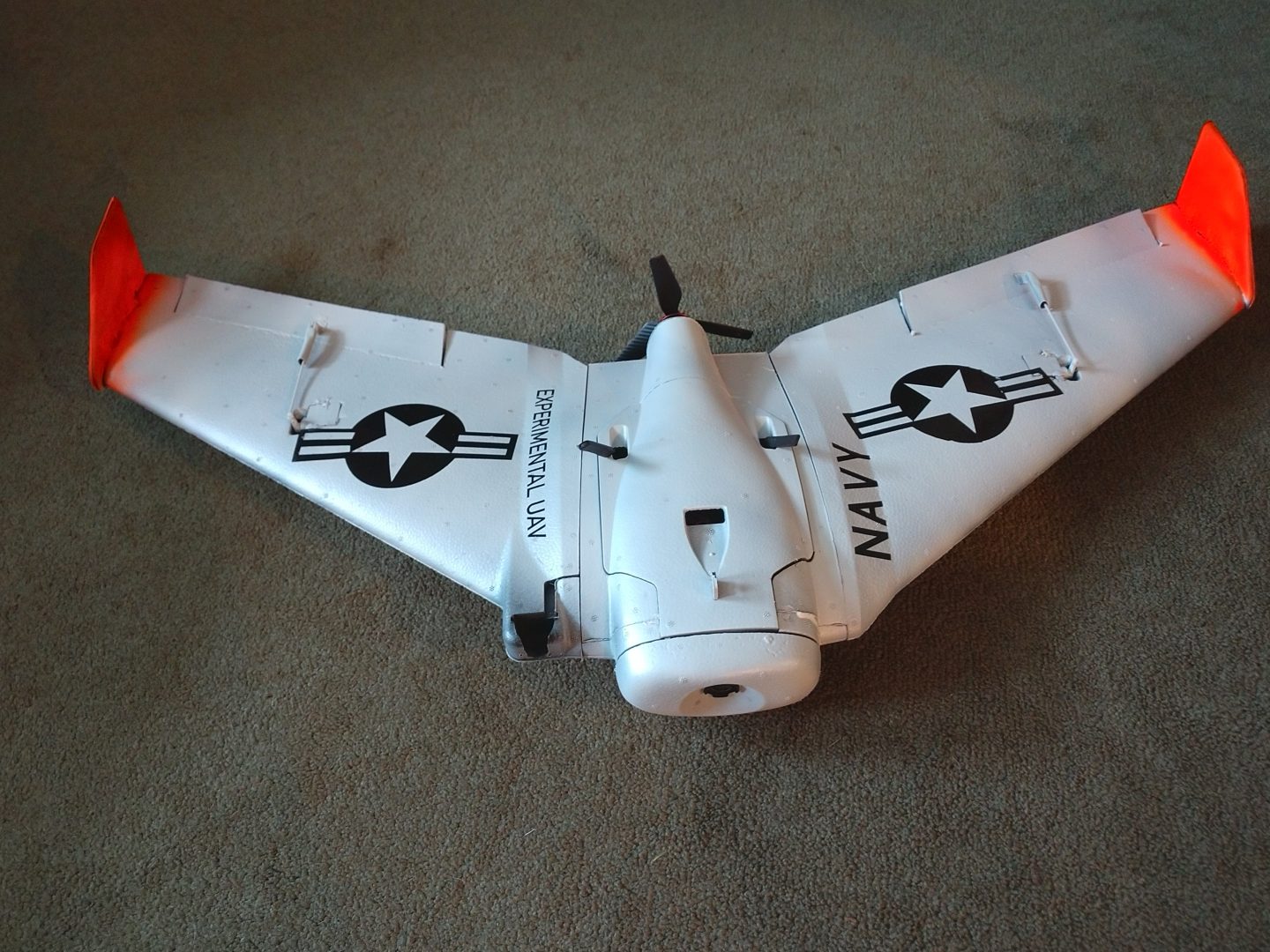 The graphics were made with a Silhouette Portrait 3. It is a low cost vinyl cutter that supports Linux.
This AR Wing build features a Sparky 2.0 flight controller, BN-220 GPS, 2300ma 11.1v Flight Battery, RunCam 2, and a Jumper R900 900mhz receiver with full telemetry. I modified the Sparky 2.0 firmware to support the Smartport protocol on servo connectors 5 and 6. I plan on adding a Foxer T-Rex Micro 1500TVL 6ms WDR FPV Camera, and a TBS Unify EVO VTX.
What do you think about the build ?
Here's a video of the Maiden flight. The flight was kept short and sweet so I can check the flight logs to see if there's any tuning required. The maiden went very well.